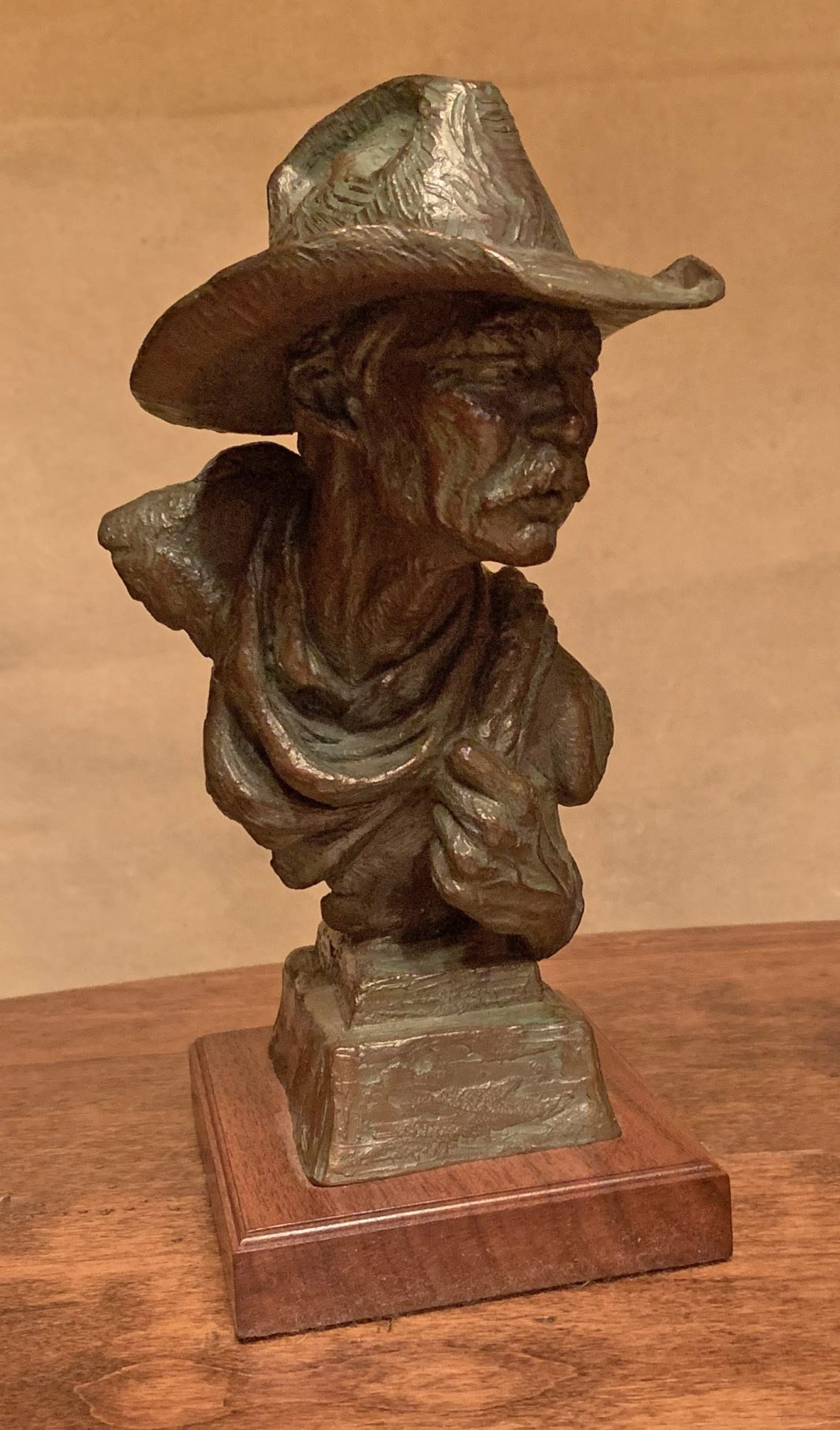 Scott Myers biography:
Scott Myers is a native of Fort Worth, Texas where his interest in ranching, horses and cattle developed at an early age in the rodeo arenas of the famous Northside Stockyards and Will Rogers Coliseum. Scott continued his pursuit of these interests during his high school and college years by working on ranches in Texas and Montana. It was also during this time period that Myers successfully competed in rodeos throughout the Southwest. Primarily a tie-down calf roper, Scott also entered team-roping competitions as a header and a heeler.
Myers received his Doctor of Veterinary Medicine degree from Texas A&M University in 1984. Equine practice allowed Scott to study horse anatomy on a daily basis and to develop a feel and sensitivity for horses that can only come from living and working around them constantly.
In 2003, Scott began sculpting for the Pro Football Hall of Fame in Canton, Ohio. Founded on September 7,1963 with 17 charter enshrinees, the Pro Football Hall of Fame is the only sports organization that honors its members with a life-size bronze bust. As of 2015, there are 297 members of this prestigious group of athletes.
Concentrating on Western Americana, Scott's subject matter ranges from the contemporary cowboy to the historical West as well as ranch children and their families. "There are little things in the world that many times people miss because of their busy lives," Myers says. "It's those fleeting moments of beauty, of glory, that I'm trying to capture, whether it be a smile on a child's face, a beautiful thunder cloud before sunset, or the first light of day shining on a working ranch horse. This is a gift and a responsibility to which I will be committed for life."
Available sculpture:
Click on images to enlarge.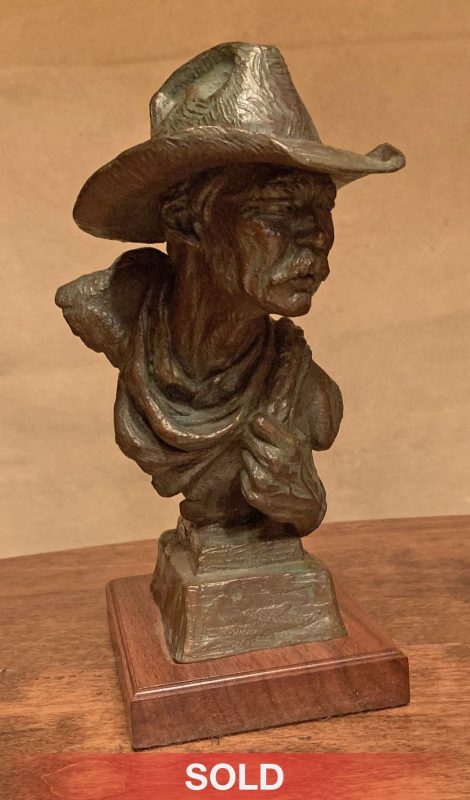 "To The Catchpin"
Scott Myers
8 3/4″ H x 6″ D
Bronze #37/48
SOLD
"Old Friends"
Scott Myers
9″ H x 5″ D
Bronze #2/28
SOLD
Do you have a Scott Myers sculpture you would like to sell? We have clients interested in adding his artwork to their collections. Call us 800-958-5360 or email us sales@artzline.com
Biography courtesy of AskART.com
Don't miss the newest gallery arrivals.
Sign up to receive our no more than once a week bulletins.
Be the first to see the latest fine art as soon as it's available to you!
See it First!
Receive notifications from America's online art gallery when the latest works from top artists are available.