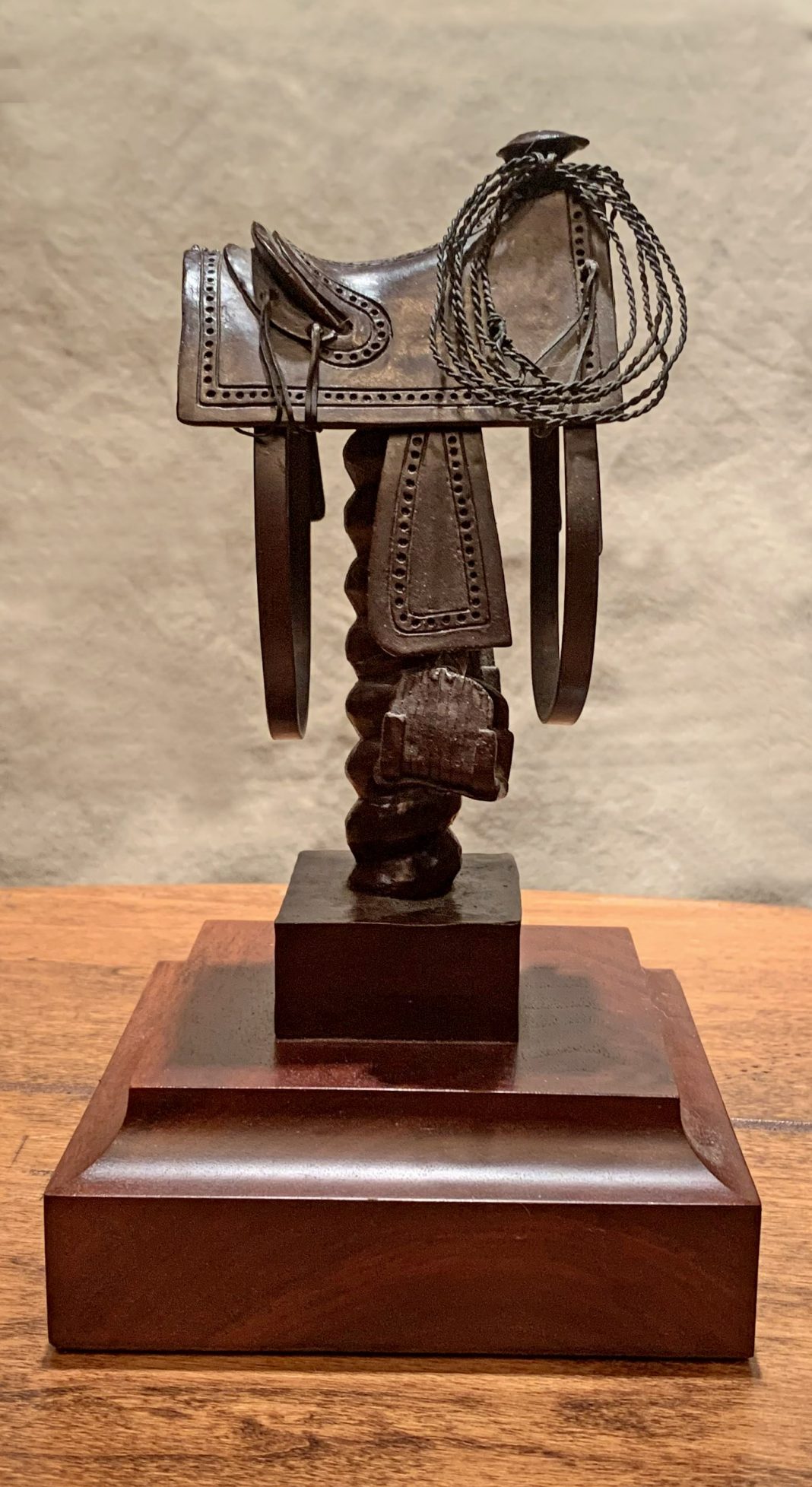 Rogers Aston (1918-1999) biography:
Rogers Aston (1918-1999) of Roswell, New Mexico, was a rancher and an oilman, an art collector, and an artist. His life-size bronze Infantryman greets visitors outdoors at the New Mexico Military Institute.
He was well-known for his attention to detail and for his portrayal of action, especially in Indian Wars subjects.
Available sculpture:
Click on images to enlarge.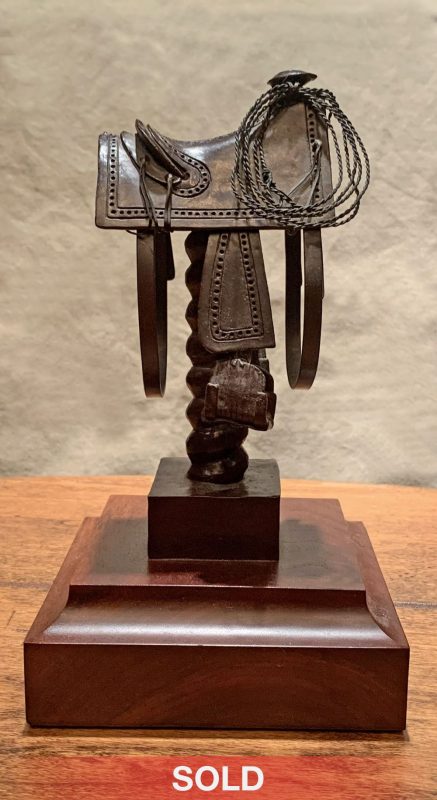 "Texas Saddle"
circa 1860
Rogers Aston
8 1/2″ H x 4 3/4″ D
Bronze #8/25
SOLD
Do you have a Rogers Aston sculpture you would like to sell? We have clients interested in adding his artwork to their collections. Call us 800-958-5360 or email us sales@artzline.com
Biography courtesy of AskART.com
Don't miss the newest gallery arrivals.
Sign up to receive our no more than once a week bulletins.
Be the first to see the latest fine art as soon as it's available to you!
See it First!
Receive notifications from America's online art gallery when the latest works from top artists are available.