Southwest Art magazine's November 2018 issue is available and Dean Mitchell is the cover artist for the month with his watercolor painting "Napoleon House". Dean's feature article is "Haunting Beauty" covering multiple pages of the publication. MaryBeth Karaus and Colin Page are also featured in this issue. Southwest Art magazine examines six artists from the Grand Canyon State in "Artful Arizona".  Information about upcoming shows, auctions and events are also listed. Southwest Art magazine is on newsstands now, or you can visit their website.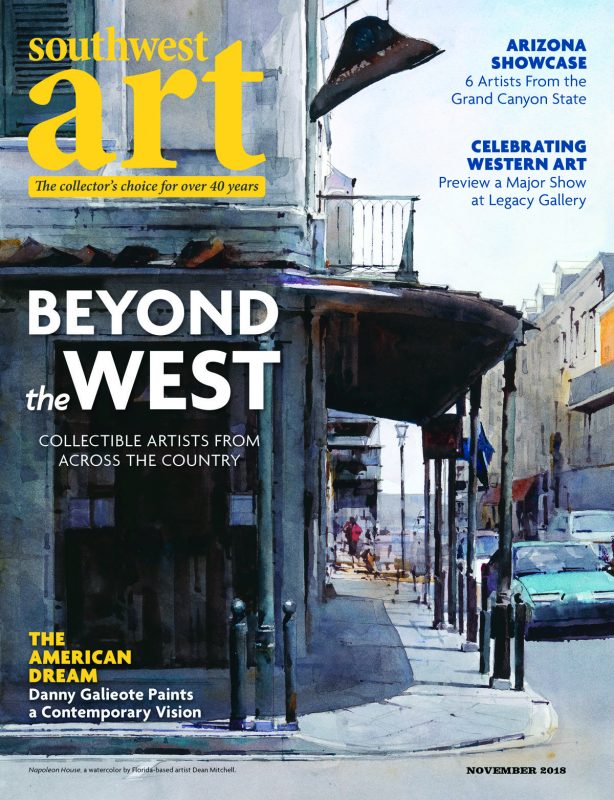 Don't miss the latest news from the art world!
Get the ArtzLine Newsletter
Includes the latest museum exhibitions, gallery shows, art lectures, special events and more!
See it First!
Receive notifications from America's online art gallery when the latest works from top artists are available.