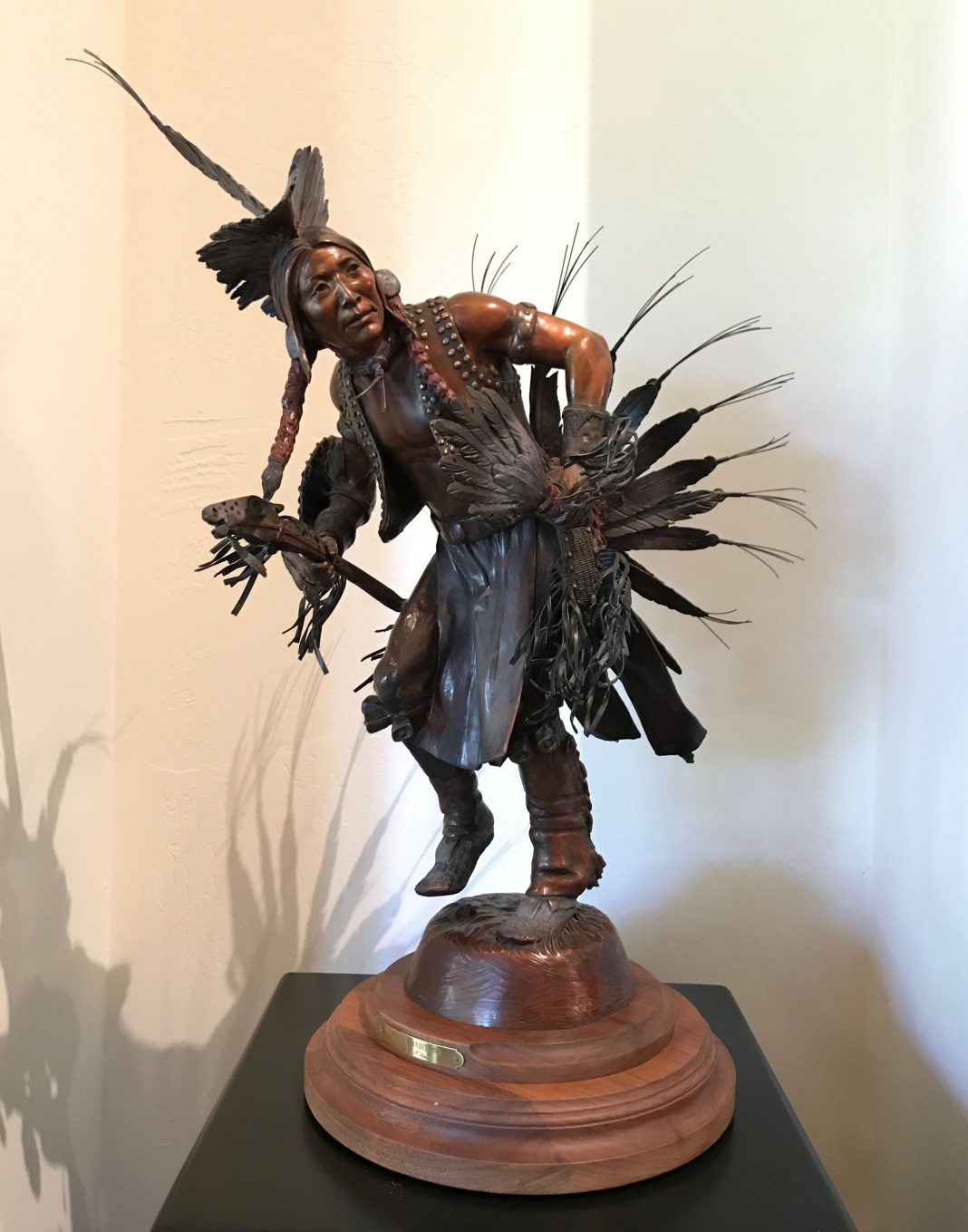 Susan Kliewer biography:
Susan Kliewer is a native of Southern California, but has made Arizona her home for forty years. She spent five of those years at Marble Canyon Trading Post in a remote area of Northern Arizona, adjacent to the Navajo Reservation. A painter since the age of ten, Susan turned to sculpting in 1987, after working in an art casting foundry for ten years.
In 1993 Susan won a competition to create a monument of Sedona Schnebly for the City of Sedona, Arizona. The ten-foot high sculpture of her town's namesake was installed in front of the Sedona Library in 1994. Since then, many more monuments have been commissioned and installed in the United States and Europe. Susan is currently working on fourteen, two thirds life sized sculptures for the Na Aina Kai Botanical Gardens and Sculpture Park on Kauai, Hawaii depicting a Navajo family settlement.
Among the numerous prizes and awards she has won, Susan is especially proud of the Governor's Award at the Cowgirl Up! Show in 2007 as well as in 2012, First Place for Sculpture in 2008, and the People's Choice Award in 2012 also at Cowgirl Up! held annually at the Desert Caballeros Western Museum, Wickenburg, Arizona. She is also the recipient of the Olaf Wieghorst Award presented at the Mountain Oyster Club Contemporary Western Art Show in Tucson and the Gold, Silver and Bronze awards for sculpture at the Western Artists of America's museum shows. In 2009 Susan won both First Place for three dimensional art and Best of Show at the Sedona Arts Center Member's Show; and in November of 2009, she once again won the Olaf Wieghorst (Best of Show) Award at the 40th annual Mountain Oyster Club Show in Tucson.
Susan's most recent accolade is for the prestigious "Best of Show" award at the 2018 Cowgirl Up! exhibition at the Desert Caballeros Western Museum for her bronze sculpture "Teton Warrior."
Available sculpture:
Click on images to enlarge.
"Keeper Of The Eagle"
Susan Kliewer
Bronze #AP2/45
22″H x 13″W x 13″D
$4,700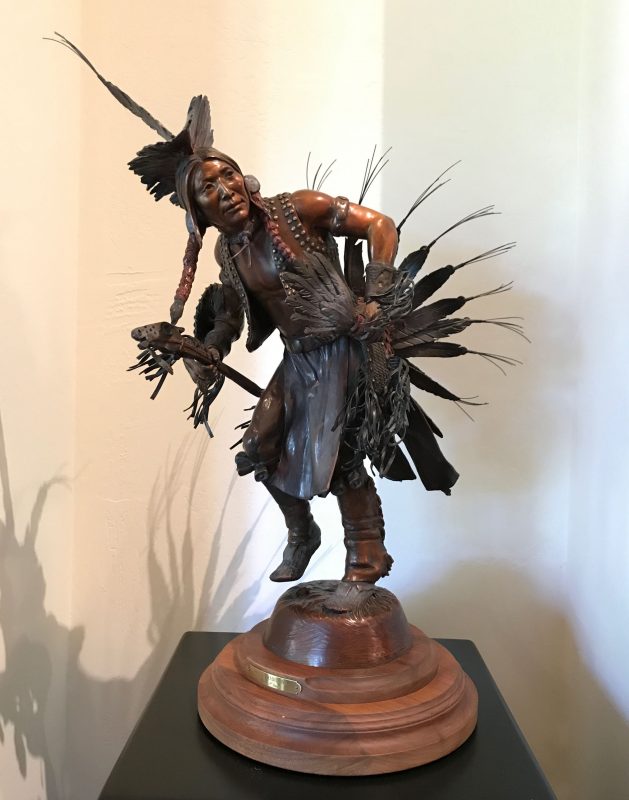 "Proud Traditions"
Susan Kliewer
Bronze #45/45
28″H x 18″W x 17.5″D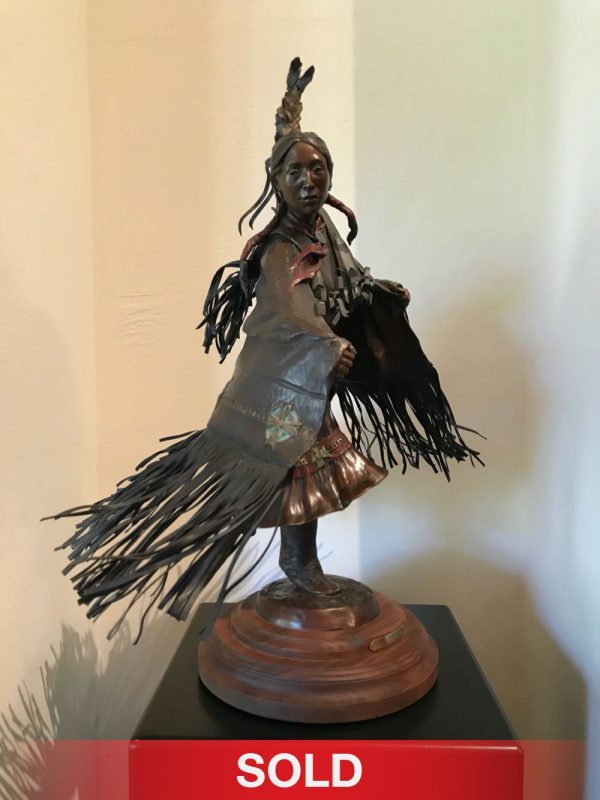 "Fancy Shawl Dancer"
Susan Kliewer
Bronze #18/45
24″H x 27″W x 13″D
SOLD
"Vision"
Ken Rowe & Susan Kliewer
Bronze #54/75
33″H x 14″W x 10″D
$6,500
See additional images of "Vision".
Interested in these sculpture, call us 800-958-5360 or email us sales@artzline.com.
Don't miss the newest gallery arrivals.
Sign up to receive our no more than once a week bulletins.
Be the first to see the latest fine art as soon as it's available to you!
See it First!
Receive notifications from America's online art gallery when the latest works from top artists are available.