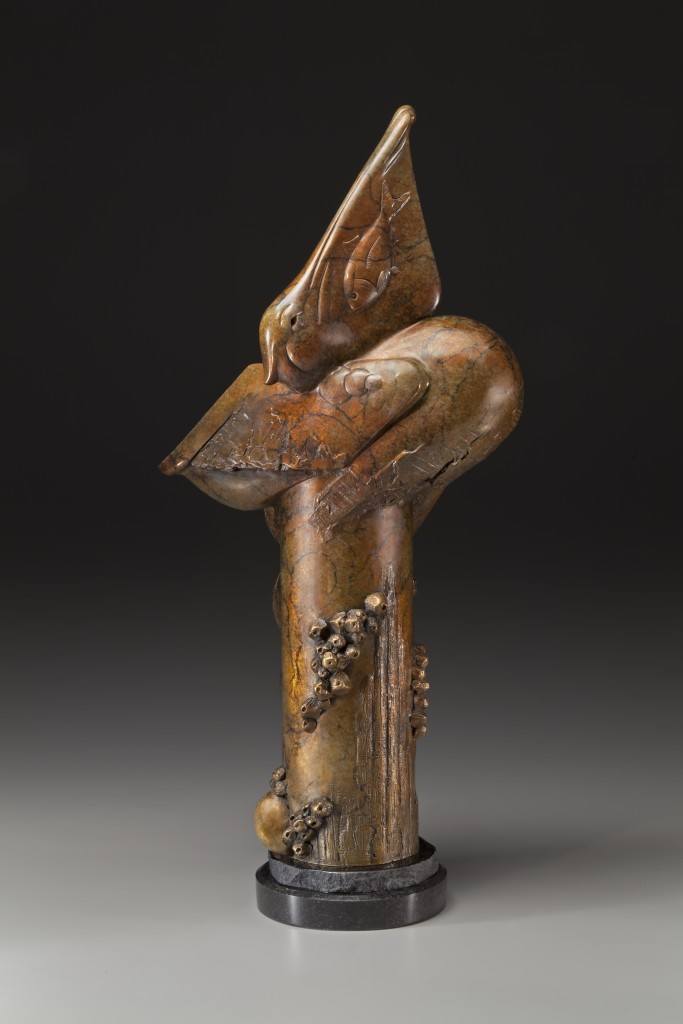 Big Gulp is a unique representation of a pelican with a fish in his craw. In designing this piece, I used many repeating lines and curves. There are parallel shapes within the pelican, the fish and the barnacles, and the pelican seems to morph into the pier he is perched on. All these stylistic elements work to create a harmony of composition. The asymmetry of the wings, counterbalanced by the tilt of the head, lead the eye upward to the fish, creating interest in the moment of his big gulp. It is my artistic statement on the old limerick. 
"A wonderful bird is the pelican,
His bill will hold more than his belican,
He can take in his beak
Enough food for a week
But I don't know how the helican!"
Tim Cherry
"Big Gulp"
Tim Cherry
Bronze edition of 18
27″ H x 13″ L x 7″ W
Contact us for price.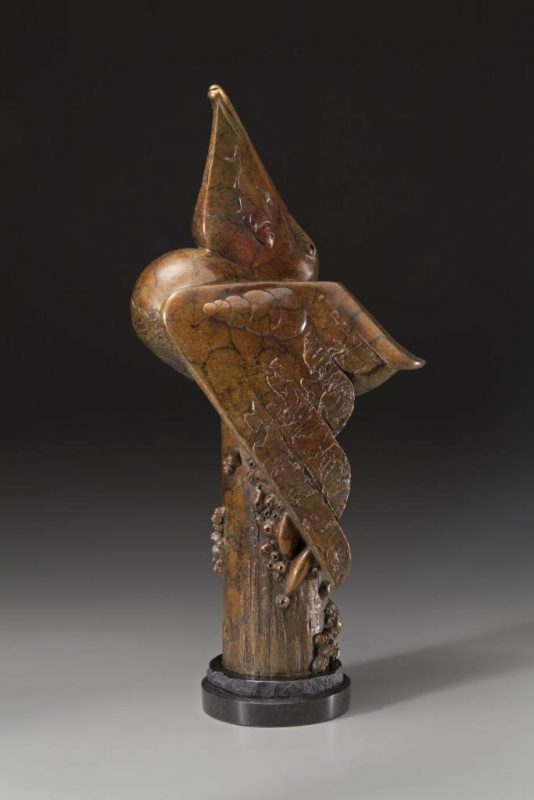 Read additional information about Tim Cherry.
Interested in this sculpture, call us 800-958-5360 or email us sales@artzline.com.
Don't miss the newest gallery arrivals.
Sign up to receive our no more than once a week bulletins.
Be the first to see the latest fine art as soon as it's available to you!
See it First!
Receive notifications from America's online art gallery when the latest works from top artists are available.