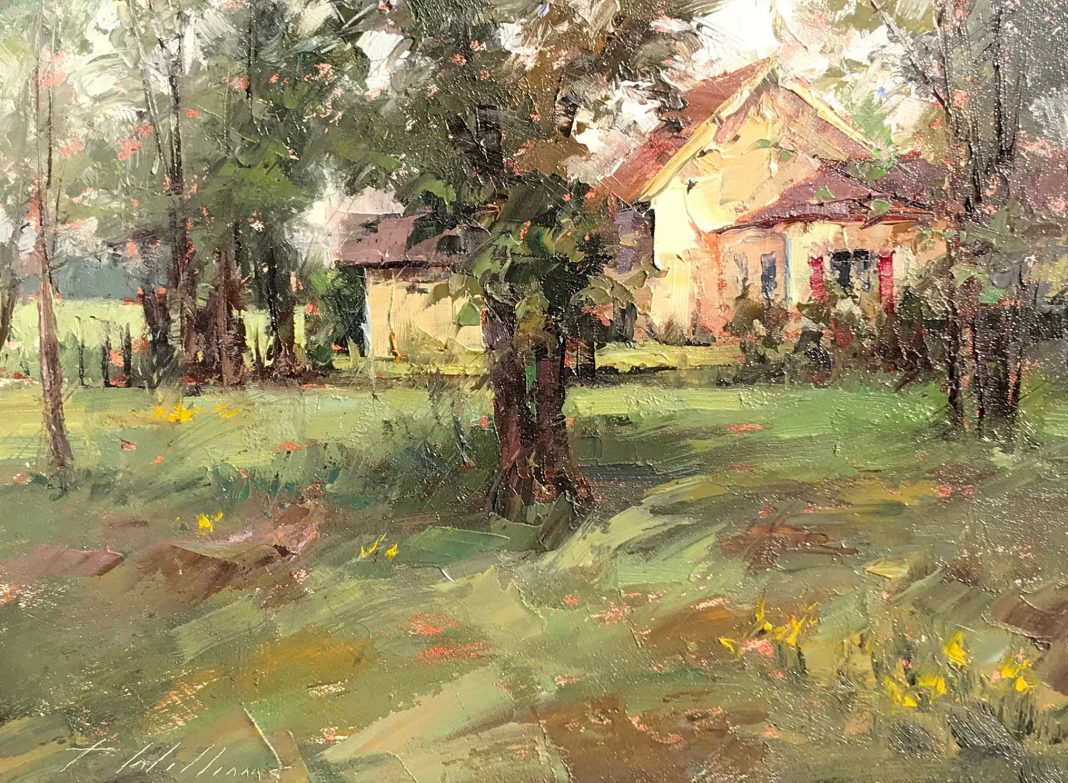 Todd Williams biography:
Todd Williams was born in the small farming community of Central City, Nebraska. Since his childhood, he has been aware of the natural beauty of the world around him. An awareness that he continues to cultivate today through the art of painting.
Todd was eager, from an early age, to pursue art. At a time when most of us leave our crayons behind, he was being accepted and encouraged by his classmates as an artist. "When I was 7, I took out some colored pencils and a posterboard. There was a poster of a tiger in my bedroom and I remember spreading out on the floor with these pencils, looking up and drawing the tiger. The next Friday, I took it to show and tell at school. The other kids and the teacher liked it. I'll never forget that feeling of acceptance from sharing my experience in color and shape. As children we all love the colors and our crayon expressions. But the reality is that everyone of us is an artist at heart. We just move on to share and express it in other ways."
After studying painting and illustration at the Kansas City Art Institute, he graduated with a Bachelor of Fine Arts degree. Williams went on to be an in-house Senior Artist/Designer for Hallmark Cards and DaySpring Cards for the next ten years.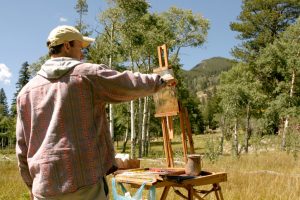 Today, he excels in his ability to paint all subject matter using spontaneous brushwork and creative virtuosity. Most of the time he can be found painting en plein air. Through this discipline he has found his own recognizable voice, which is now becoming his signature style.
Williams' work has been exhibited across the United States in gallery, museum, and invitational exhibitions, such as the Gilcrease Museum, the Great Plains Art Museum, Montgomery Museum Of Fine Arts, "The American Miniatures Show", The Maynard Dixon Museum, Cincinnati's Great American Artists Exhibition and the Oil Painters of America National and Regional Exhibitions where he has been honored with the prestigious status of a Signature Member.
In the July/August 2012 Plein Air Salon Competition he was the winner of the top prize, "First Place Award" selected by San Francisco gallery owner John Pence. Mr. Pence described Todd's work as "uniquely impressive," with an "an immense impact " Pence said, "There is superb atmospherics in the epic subject and view, and his paintings are full of delicate details" John remarked.
In 2010 he won the "Founders Award"  from the American Impressionist Society in their National Exhibition. In 2009, he won an "Award of Excellence" at the National Oil Painters of America Exhibition in Santa Fe, New Mexico. In 2008, he won the "Second Place Award" from the American Impressionist Society in their National Exhibition in Palm Desert, California.
Available paintings:
Click on images to enlarge.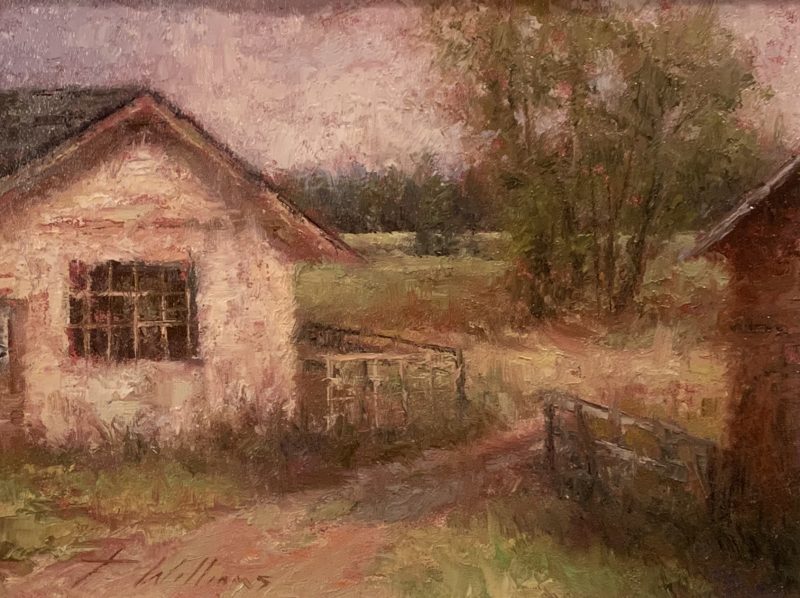 "Country Farm"
Todd Williams
Oil   9″ x 12″    
$850
See additional information about

"Country Farm"

.
Interested in any this painting, call us 800-958-5360 or email us sales@artzline.com.
Sold paintings: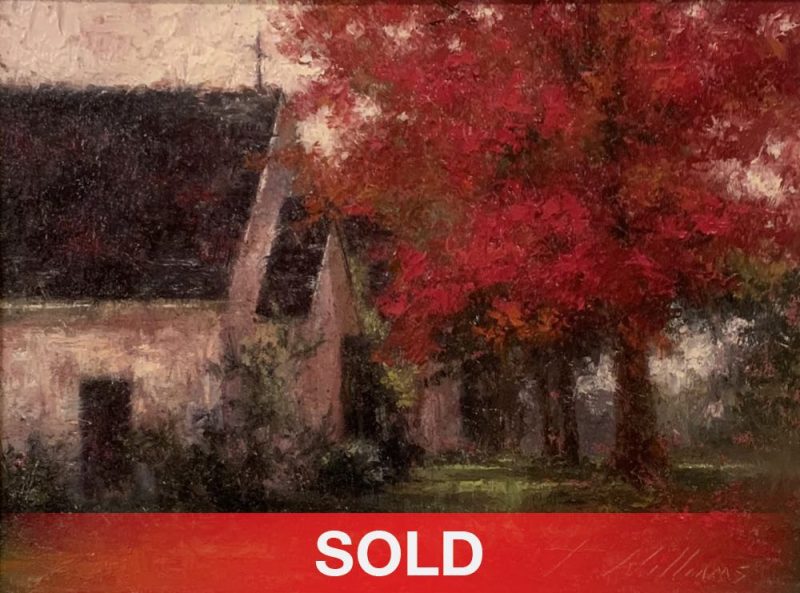 "Country Church"
Todd Williams
Oil   9″ x 12″    
SOLD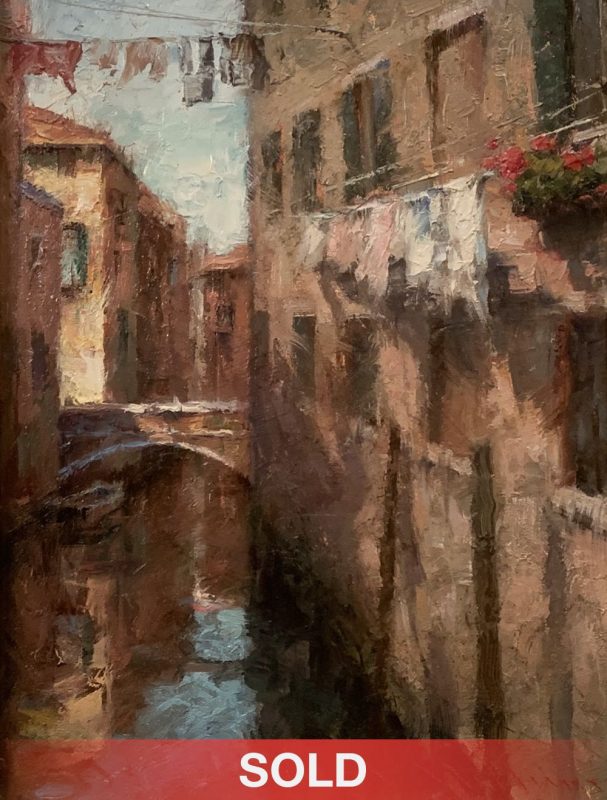 "Venice Canal"
Todd Williams
Oil   12″ x 9″    
SOLD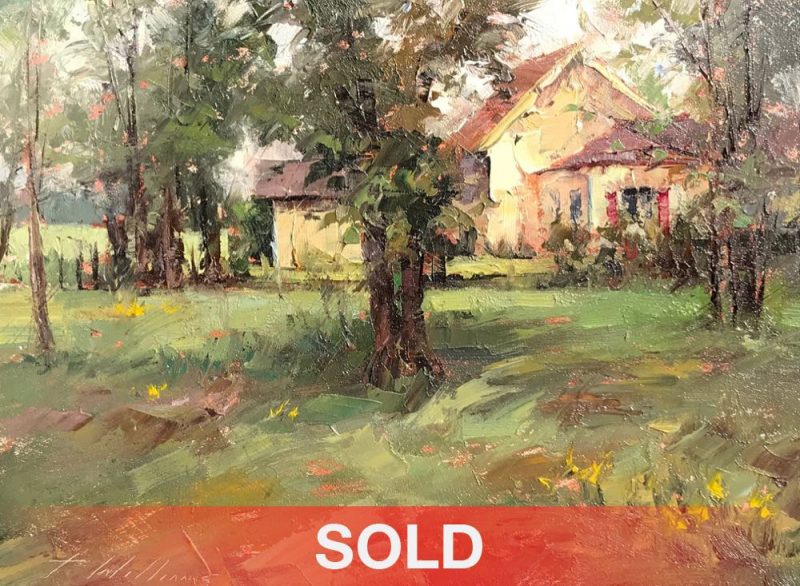 "Woods Cottage"
Todd Williams
Oil   9″ x 12″    
SOLD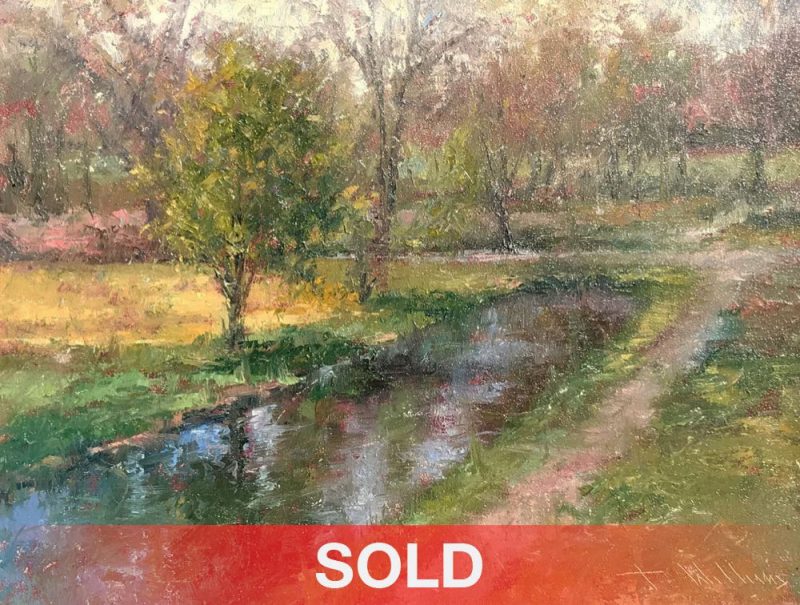 "Park Pathway"
Todd Williams
Oil   11″ x 14″    
SOLD
Don't miss the newest gallery arrivals.
Sign up to receive our no more than once a week bulletins.
Be the first to see the latest fine art as soon as it's available to you!
See it First!
Receive notifications from America's online art gallery when the latest works from top artists are available.