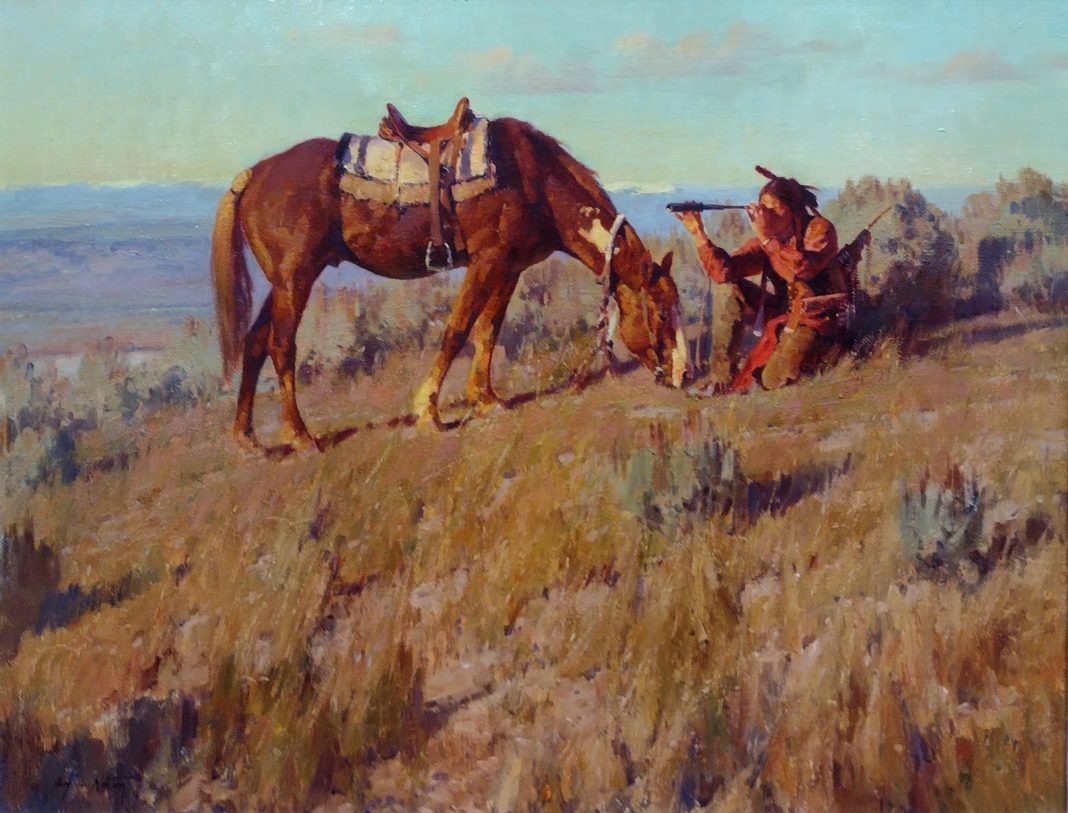 Jim Norton biography:
To fashion his highly successful career as an artist, Jim Norton has combined his natural talent for painting, his formal university training, and his keen eye for the work of the masters of American painting. He also brings to his work an authenticity that he gained by actually living and working in the West. Norton grew up in Utah, New Mexico, and Wyoming. He has experienced ranch and cowboy life and has made pack trips into the mountains – all of which has inspired his work. He has lived in the modern West that he paints and has merged those experiences with an in-depth knowledge of Western history.
Norton was born in Price, Utah, and grew up in the mining towns of the Western states. For two years, while on a church mission, he lived near Perth, Australia. This experience in the out-back territory gave him the opportunity to explore cowboy life in a region other than his Western homeland. It also strengthened his love of cowboy culture.
Norton has always lived around art and artists. As a boy, he watched his grandfather, Earl Fausett, paint in a basement studio. He is related to artist Lynn Fausett, whose work is well known throughout the country. Norton acquired his formal art training at Western Wyoming College in Rock Springs and Brigham Young University in Provo, Utah.
Norton was influenced by the Cowboy Artists of America long before he joined the group in 1989. As a teenager, he had seen framed prints of the work of CAA member Tom Ryan in a country store in Wyoming. He returned to the store to study the prints on several occasions. Later, while in college, he came across a catalogue from the group's show in Phoenix and was once again impressed by Ryan's work and the work of the other CAA members. In October 2001, as he completed his year as president of the CAA, Norton received high praise from his fellow members, who awarded him the Best of Show honors.
Available painting:
Click on images to enlarge.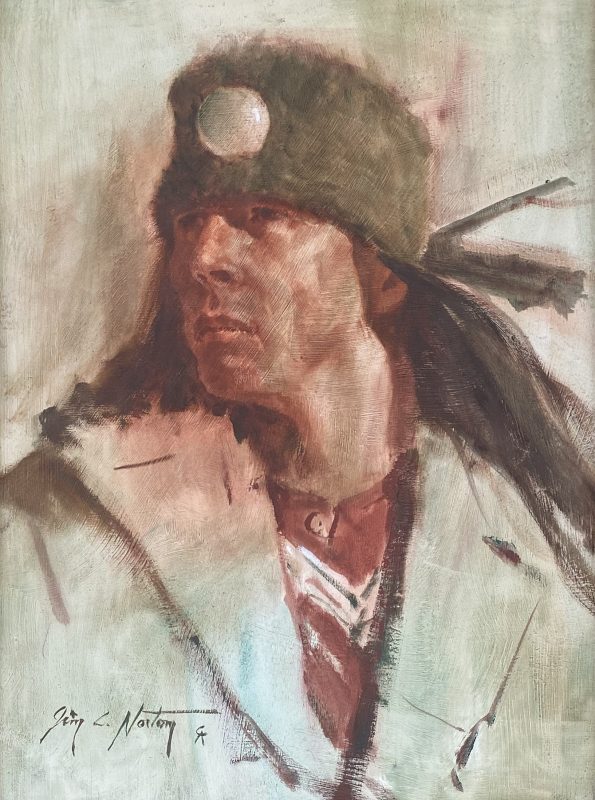 "Portrait Study"
Jim Norton
oil wash   12″ x 9″
$2,500
See additional information about

"Early Snow"

.
Do you have a Jim Norton painting or other artwork you need help selling? CONTACT US.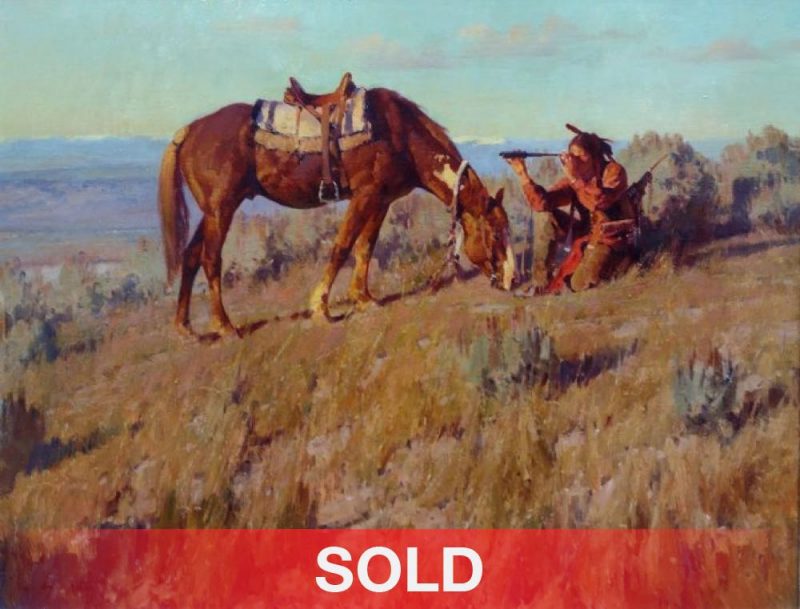 "The Scout"
Jim Norton
oil  24″ x 32″
SOLD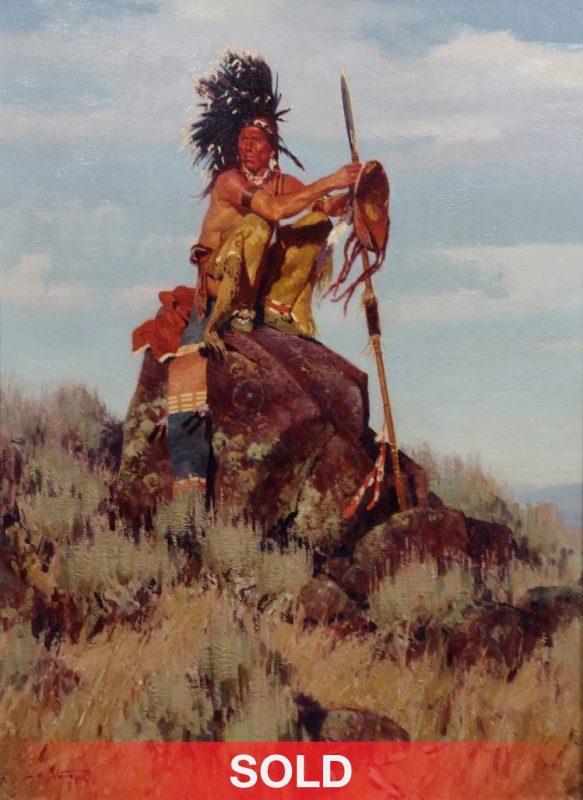 "The Scout"
Jim Norton
oil  32″ x 24″
SOLD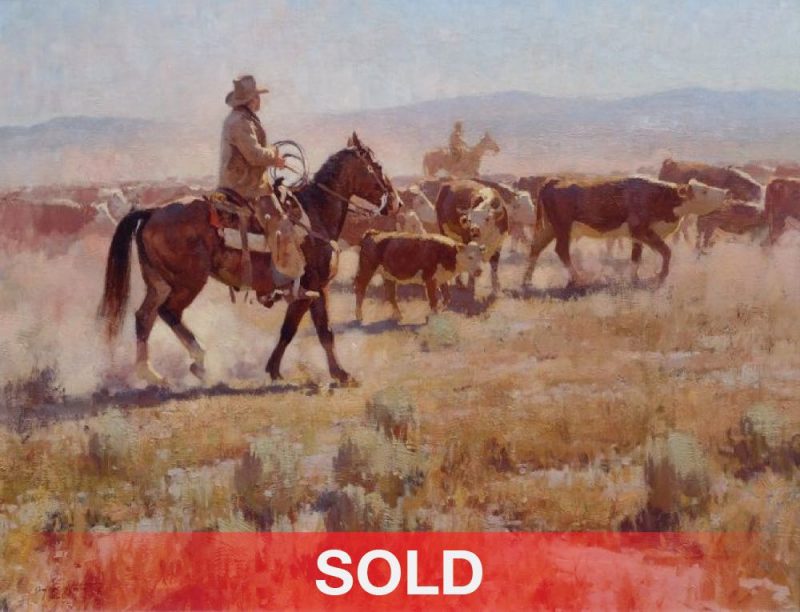 "Eatin' Dust"
Jim Norton
oil  24 1/2″ x 32″
SOLD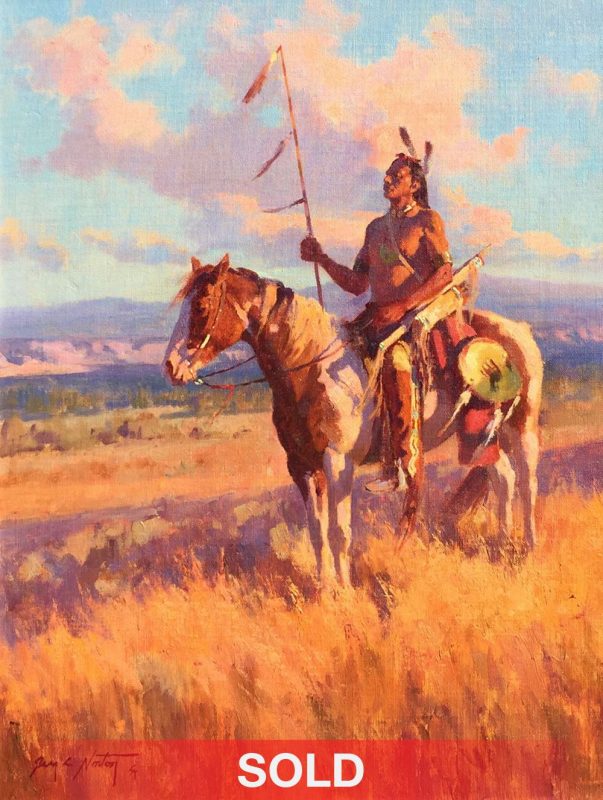 "Sunset On A Proud People"
Jim Norton
oil   18″ x 14″
SOLD
Do you have a Jim Norton painting or other artwork you need help selling? CONTACT US.
Biography courtesy AskArt.com
Don't miss the newest gallery arrivals.
Sign up to receive our no more than once a week bulletins.
Be the first to see the latest fine art as soon as it's available to you!
See it First!
Receive notifications from America's online art gallery when the latest works from top artists are available.