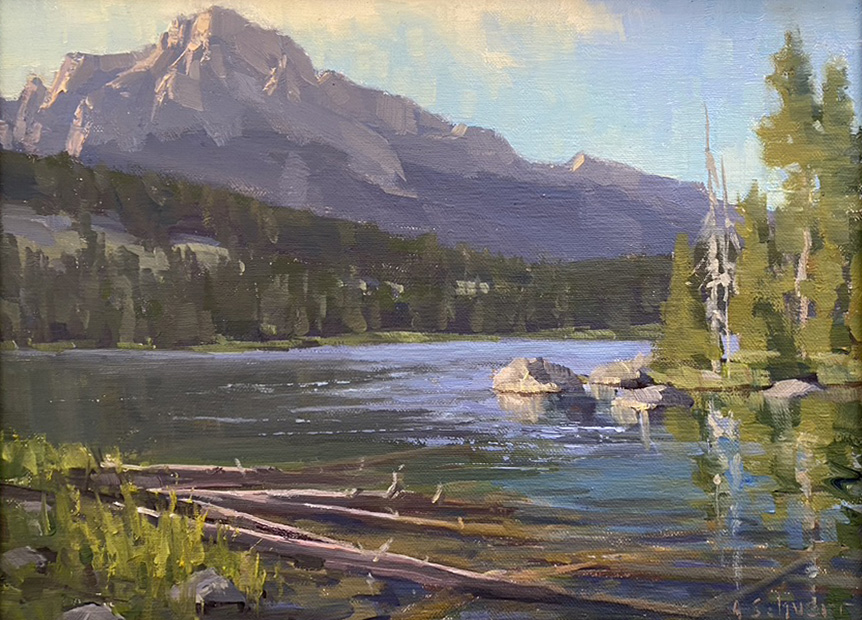 Aaron Schuerr biography:
A day of sketching on a beach in Scotland in the early 1990's changed everything for Aaron Schuerr. In that humble charcoal drawing, he had discovered himself. "The heart of my work is in the outdoors, in absorbing the pattern of light and color in the landscape," he explains.
Committed to plein air painting, Schuerr is equally adept in oil and pastel. From the rivers of Montana to the depths of the Grand Canyon, Schuerr has ranged far to satisfy his artistic wanderlust. He has participated in numerous Plein Air Painting festivals, been featured in Plein Air Magazine, Southwest Art, and The Pastel Journal, and writes regularly for art magazines. Aaron has been a participating artist in "The Russell: Sale to Benefit the C.M. Russell Museum".
Schuerr resides in Livingston, Montana.
Available painting:
Click on images to enlarge.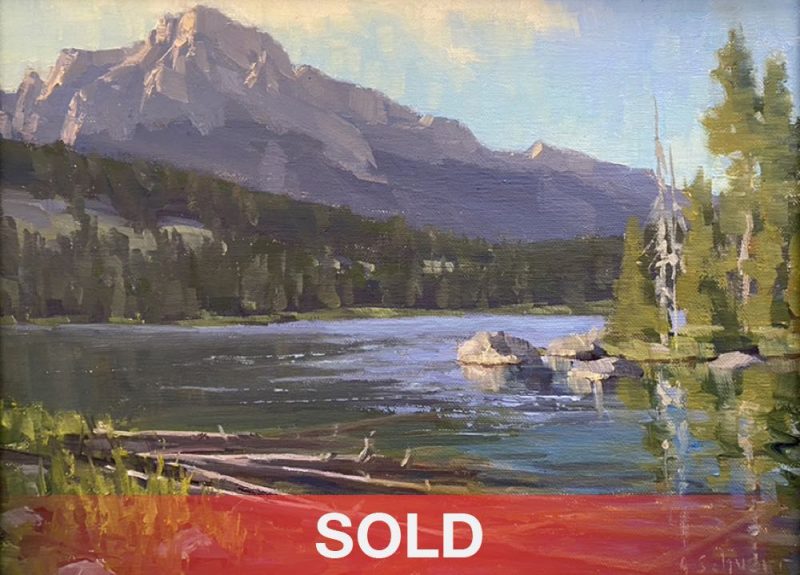 "Taggart Lake Log Jam"
Aaron Schuerr
Oil   9″ x 12″
SOLD
Do you have G. Harvey paintings or bronzes you need help selling? CONTACT US.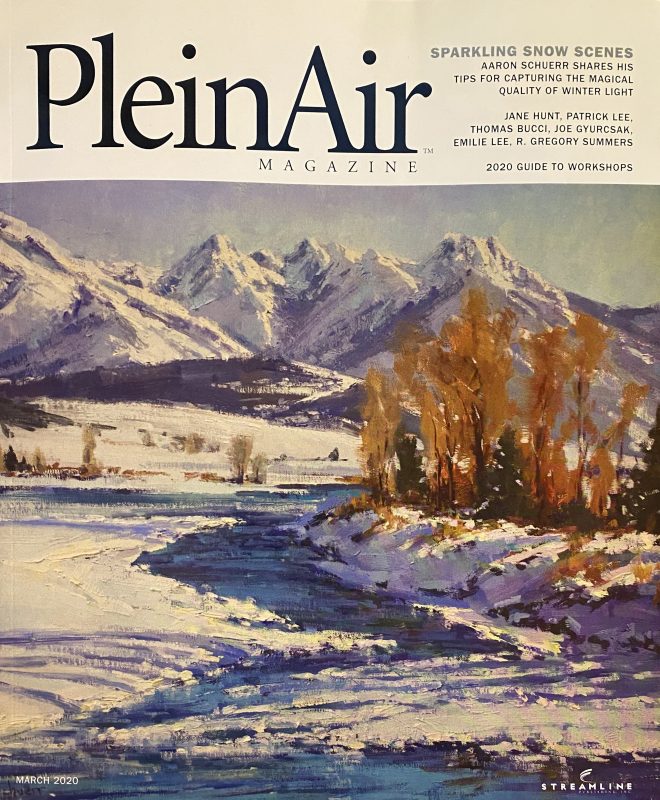 Don't miss the newest gallery arrivals.
Sign up to receive our no more than once a week bulletins.
Be the first to see the latest fine art as soon as it's available to you!
See it First!
Receive notifications from America's online art gallery when the latest works from top artists are available.