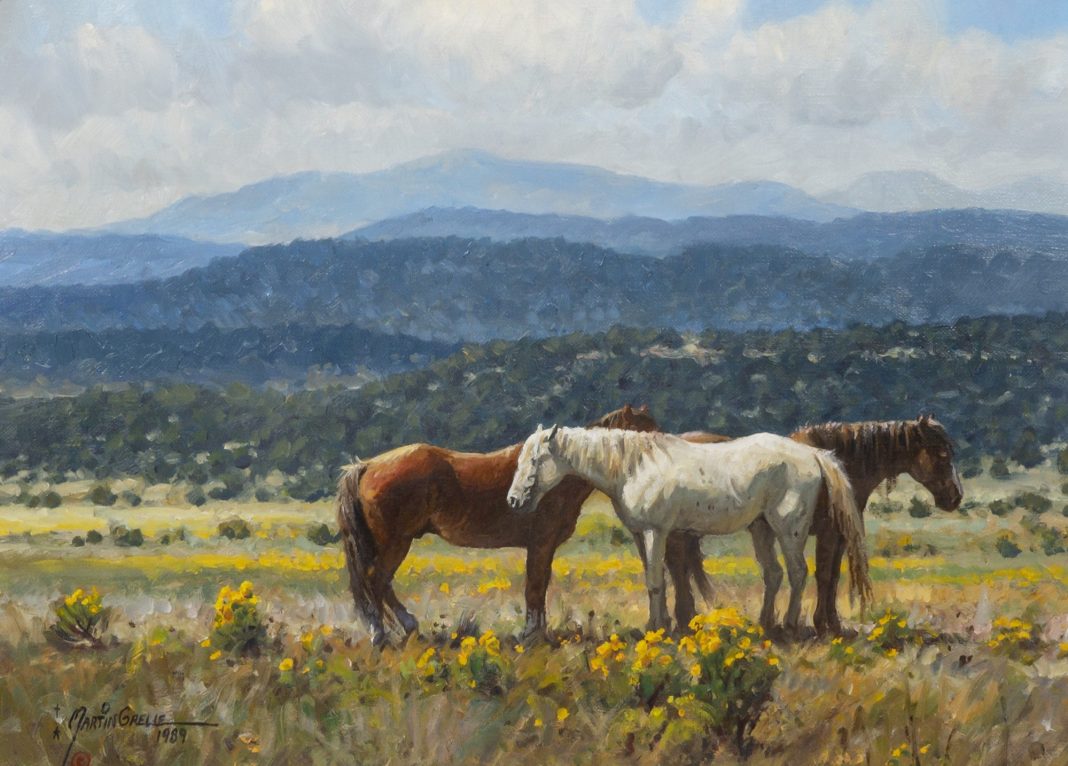 Martin Grelle biography:
Born and raised in the foothills surrounding his hometown of Clifton, Texas, Martin Grelle grew up with a deep desire to capture on canvas the beauty of his home. Inspired by the flavor of the small town and its people, Grelle began to paint at an early age, and at eighteen sought professional criticism from noted Cowboy Artist James Boren.
As a teenager, Grelle grew to respect nearby Scandinavian families and depicted these toiling people in his early works. However, he expanded his subject matter to more western subjects when he began painting and studying with James Boren and Mel Warren, western artists who moved to his hometown, Clifton. Later, in 1995, he joined these two men as a member of the Cowboy Artists of America.
Although the majority of his paintings express the serenity surrounding the town of Clifton, where he and his son Joshua reside, Grelle has enjoyed traveling throughout much of the United States and also parts of Europe in search of new vistas to capture with his brushes. He says, "I have always been drawn to the mountains because of their grandeur. Whenever I paint people in a mountain or wilderness setting, I try to convey the larger-than-life effect that the landscape must have had on those individuals."
Working in a variety of media, but particularly with oils, Grelle characteristically paints with a moderate amount of detail, striving to emphasize color and texture as a means of creating a visual image. He most enjoys dramatic light and shadow effects, but he is equally at home painting the effects of rain and fog. He has in recent years become more and more drawn to doing what he calls "period" paintings, using historical settings and incidents to develop visual stories.
Believing that his ability to paint is a precious gift for which he has a responsibility, Grelle strives continuously to achieve a level of excellence in his work; "I believe you have to set your sights high to be successful." As the 2002 winner of the Prix de West Award from the National Cowboy and Western Heritage Center in Oklahoma City, it seems that Grelle knows what he's talking about.
Available painting:
Click on images to enlarge.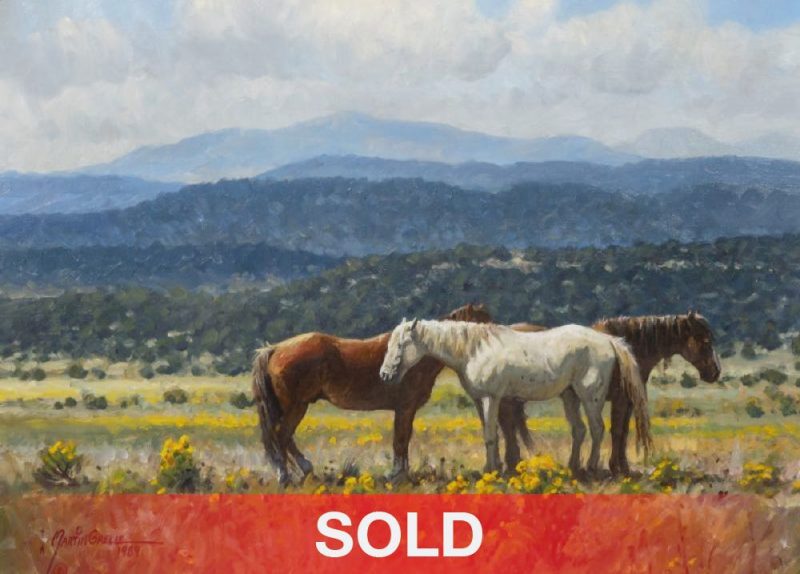 "Snoozing"
Martin Grelle
Oil   12″ x 16″
SOLD
Do you have a Martin Grelle painting you would like to sell? We have clients interested in adding his artwork to their collections. Call us 800-958-5360 or email us sales@artzline.com.
Don't miss the newest gallery arrivals.
Sign up to receive our no more than once a week bulletins.
Be the first to see the latest fine art as soon as it's available to you!
See it First!
Receive notifications from America's online art gallery when the latest works from top artists are available.