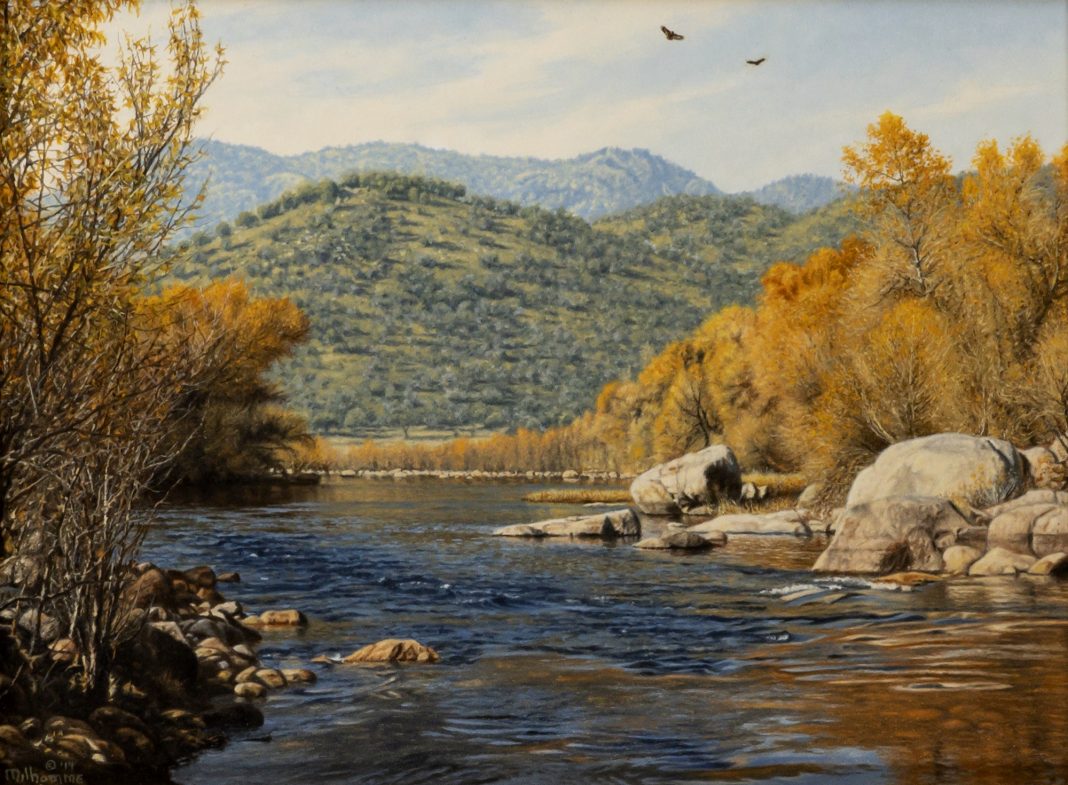 Denis Milhomme biography:
Early childhood was spent in Massachusetts where he began his courtship with nature, enjoying the wooded landscape and nearby lake; it was natural to fall prey to the charm of the wilds.
After moving to California the call of nature intrigued his imagination to see if he could portray the beauty that he saw in the mountains and desert to others.  Denis employs his paint brush to bring to the viewer of his work that look of reality and that he so enjoys in his visits to the mountains and deserts of the west.
He has been fortunate to achieve recognition for his efforts from different organizations such as ARTS FOR THE PARK; Regional Winner, Franklin Mint Award, best in Landscapes award. He has also received numerous awards for other fine art exhibitions.
Denis is a participant in the Eiteljorg Museum "Quest For The West" Art Show & Sale,  the Autry Museum's "Masters of the American West" Fine Art Exhibition & Sale, the Phippen Museum Annual Miniature Masterpiece show and sale as well as the "Small Works Great Wonders" show in the National Cowboy & Western Heritage Museum.
He is always learning, by Plein Air Painting, reading and constantly looking at the sights around him.  He resides again in a wooded terrain, surrounded by the abundance of nature's beauty taking refuge in the sanctuary of a serene setting.
Denis enjoys painting, and after a day of some other activity he is anxious to return to his easel.  He is honored when his paintings are so well liked that someone wants to place one in their residence, to allow one of his creations to become a focal point in their life.
Paintings:
Click on images to enlarge.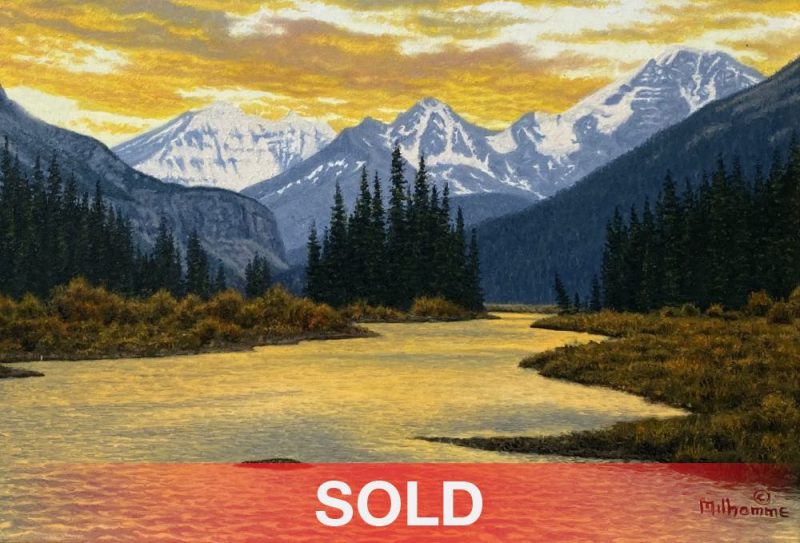 "Deep Sunset"
Denis Milhomme
oil   5″ x 7″
SOLD
"Desert Celebration"
Denis Milhomme
oil   30″ x 24″
SOLD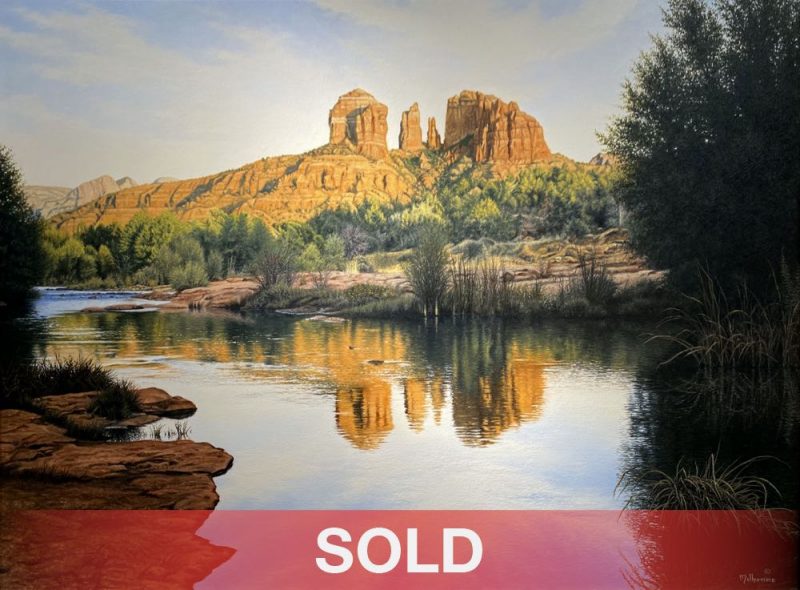 "Red Rock Majesty"
Denis Milhomme
oil   18″ x 24″
SOLD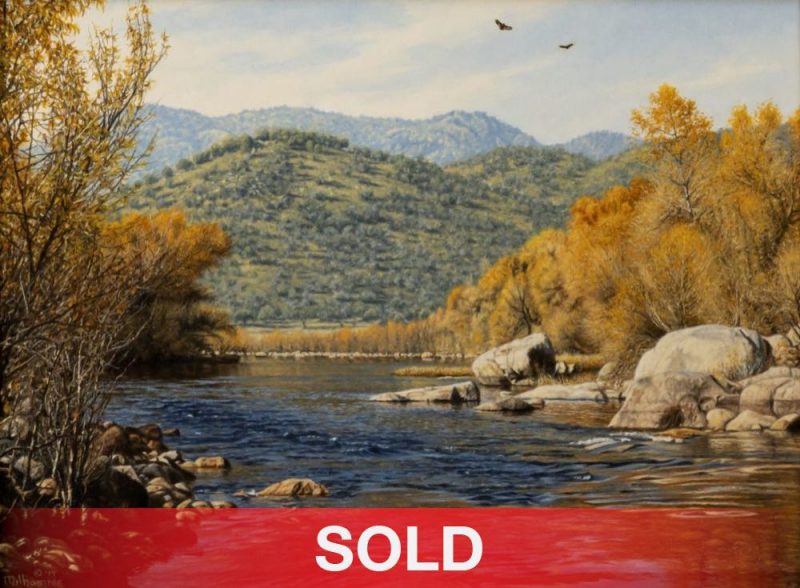 "River Delight"
Denis Milhomme
oil   9″ x 12″
SOLD
Do you have a Denis Milhomme painting you would like to sell? We have clients interested in adding his artwork to their collections. Call us 800-958-5360 or email us sales@artzline.com.
Biography courtesy AskArt.com
Don't miss the newest gallery arrivals.
Sign up to receive our no more than once a week bulletins.
Be the first to see the latest fine art as soon as it's available to you!
See it First!
Receive notifications from America's online art gallery when the latest works from top artists are available.