Mehl Lawson biography:
A determined mindset, along with raw talent, has made Mehl Lawson one of the more successful sculptors on the Western art scene today.  Lawson's interest in Western art developed over a period of time, as an offshoot of his first true love, horses. "From the time I was born, I loved horses," he states, "And since my folks couldn't buy me a horse, I started drawing them."
Currently living in Bonita, California, Lawson is heir to the proud vaquero tradition of Old California, a dedicated disciple of the refined subtle elegance of the Santa Barbara style that inspired the creative spirits of such men as Edward Borein and Louis Ortega.
Indeed, after high school and college, Lawson's devotion to horses took him into a highly successful career as a show-horse trainer where he won competitions and awards at major horse shows all over the country.   However, during his years as a horse trainer, Lawson's latent artistic talent lay just beneath the surface.
The turning point came in 1969 when he attended a showing of the works of the Cowboy Artists of America in Oklahoma City. "I was just bowled over.  From that point on, I started becoming more aware of Western art."  Realizing he could combine his love for horses with his underlying artistic talent, Lawson charged full-bore into the world of sculpting.
From the outset, his goal was to become a member of the Cowboy Artists of America.  Combining determination with his instinctive artistic talent, Lawson reached that goal in 1982, and served as president in 1998.  Reflecting, he says, "Sometimes I meet young artists who really have talent, but they just don't have the drive.  I guess I always had the attitude that I was going to learn this skill no matter what it took!"
Since then, Lawson has come into his own as an artist.  Just as his love for horses once dominated in the arena, that same love now dominates his art.  He explains, "One thing that's never changed over the years is my favorite subject matter . . . I'm still hooked on horses!"
Lawson has won numerous awards, including the Remington Award at the Prix de West Show at the National Cowboy Hall of Fame in Oklahoma City, Oklahoma.   He also won the Thomas Moran Award at the Masters of the American West Show at the Autry Museum in Los Angeles, California.
Available sculpture:
Click on images to enlarge.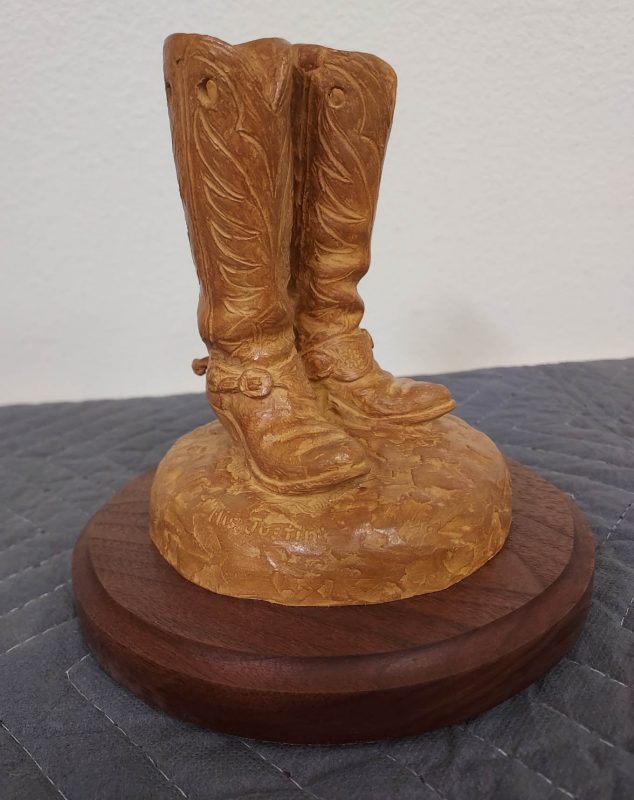 "His Justins"
Mehl Lawson
6″ H x 4″ W x 4″ D
Bronze edition of 100
Please contact us for pricing.
See additional information for 

"His Justins"

.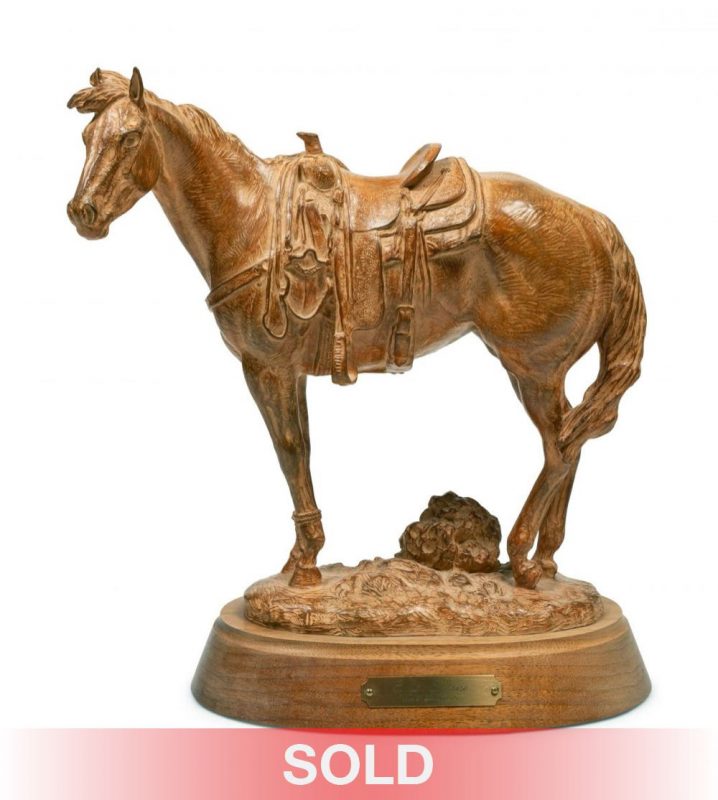 "Sixes Sunrise"
Mehl Lawson
14″ H x 13″ W x 6″ D
Bronze edition of 50
SOLD
"Siesta"
Mehl Lawson
18 1/2″ H x 5 1/2″ W x 5 1/2″ D
Bronze #49/50
SOLD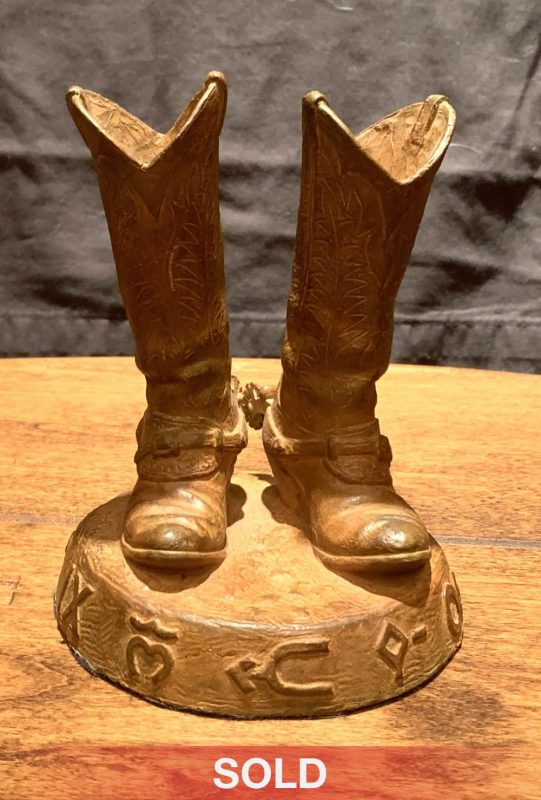 "Gilcrease Boots"
Mehl Lawson
6 1/4″ H x 4″ D
Bronze
SOLD
Do you have a Mehl Lawson sculpture you would like to sell? We have clients interested in adding his artwork to their collections. Call us 800-958-5360 or email us sales@artzline.com
Biography courtesy of AskART.com
Don't miss the newest gallery arrivals.
Sign up to receive our no more than once a week bulletins.
Be the first to see the latest fine art as soon as it's available to you!
See it First!
Receive notifications from America's online art gallery when the latest works from top artists are available.