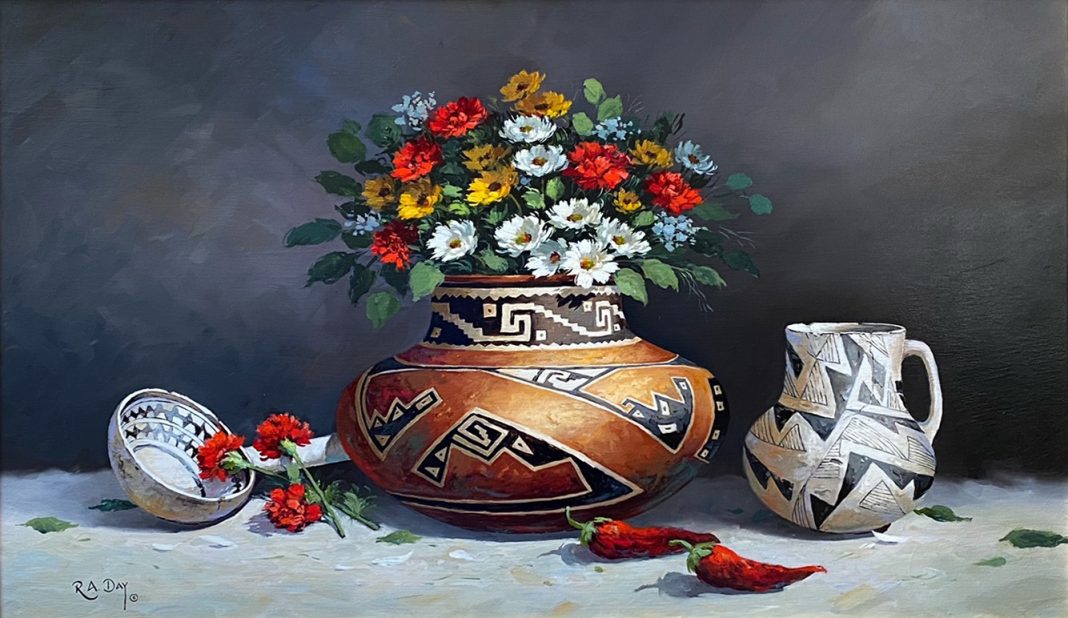 Rose Ann Day biography:
We have the harsh Michigan weather to thank for Rose Ann Day's move to warmer weather and a career change from education to art. Born and raised in the Detroit area Day's exposure to art came early through visits to museums and watching her creative parents. Day cites her parents as major influences as they were always working with their hands; designing, building, & also planting gardens.
After earning a Bachelor's Degree from Western Michigan University and a Masters from Oakland University, Day taught school for 10 years before she and her family moved to the Southwest. The move encouraged her to start painting. Rose Ann says, " I didn't realize what a great place the Southwest was: wonderful art, amazing light, a great climate for the creative process. "
Day began painting landscapes and flowers and took classes through the Scottsdale Art League. In 1981, after painting seriously for only one year, she decided to seek gallery representation. "We drove to Santa Fe," Day says, "I walked into one gallery and asked the owner if he would look at my work." She had four paintings with her that day. He took them all and by the time she got home all four had sold.
Day's subject matter has grown to include items made by hand. She loves Indian artifacts, pottery, rugs, basketry and generally employs flowers in her paintings. Day incorporates pieces and places she loves into her paintings and through careful attentive brushwork she conveys that love to the viewer.
Rose Ann Day is a signature member of the Western Academy of Women Artists. Her paintings have also been included in the book titled Fresh Flowers: The Best of Flower Painting. Additionally, several of her paintings have been reproduced on greeting cards to benefit the Arthritis Foundation of Southern Arizona. Rose Ann Day's work is included in permanent museum, corporate, and personal collections throughout the world.
Available paintings:
Click on images to enlarge.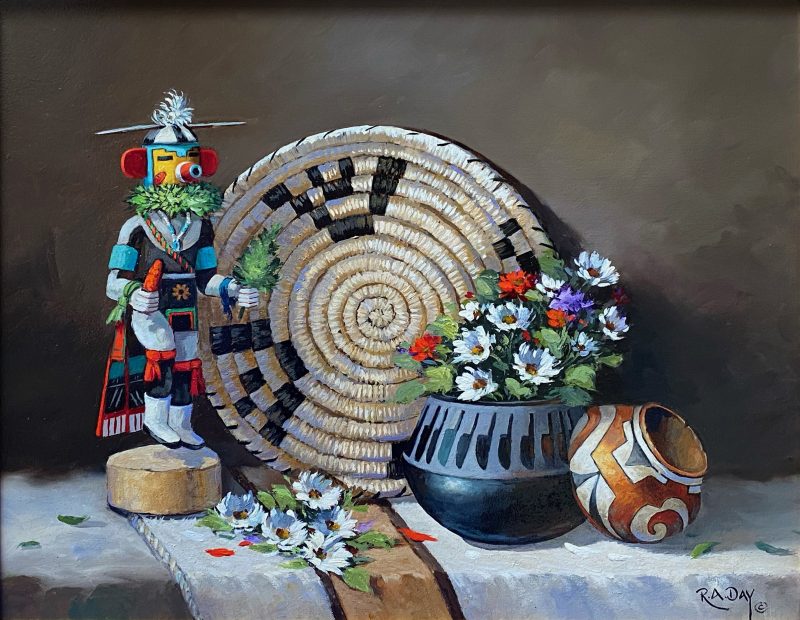 "Radiant Traditions"
Rose Ann Day
Oil   11″ x 14″
$1,850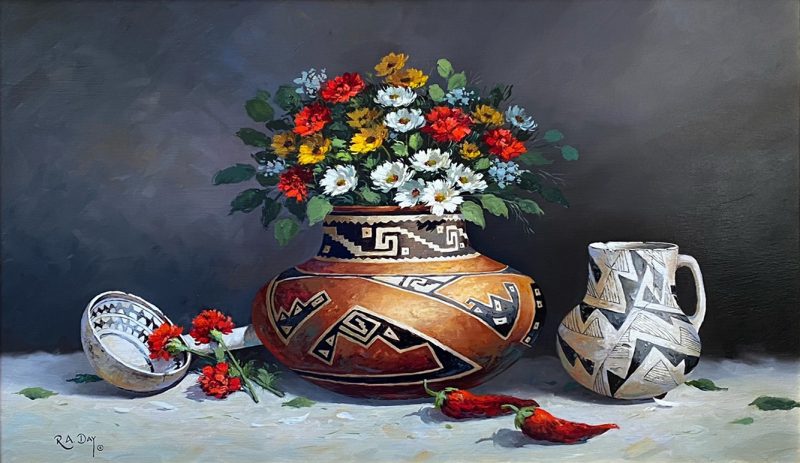 "Bountiful Beauty"
Rose Ann Day
Oil   16″ x 26″
$4,200
Sold paintings: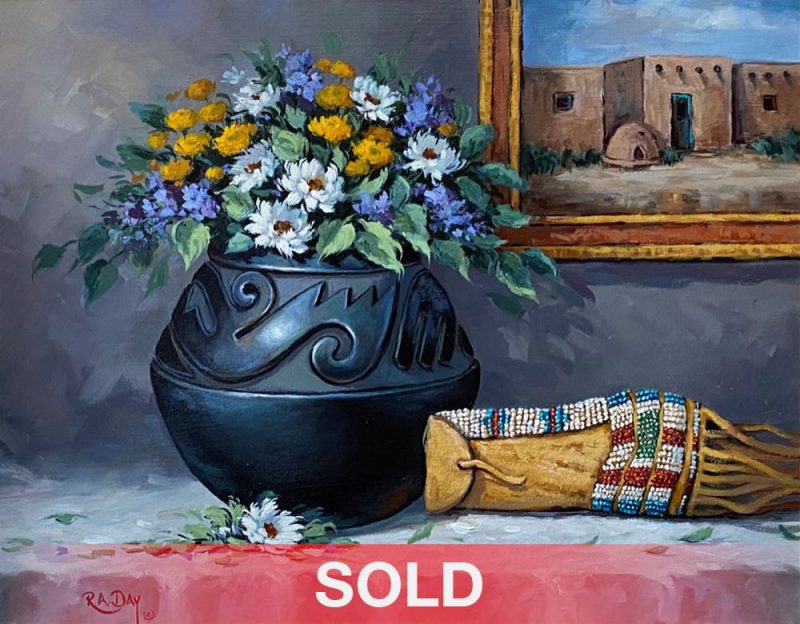 "Ancestral Abundance"
Rose Ann Day
Oil   11″ x 14″
SOLD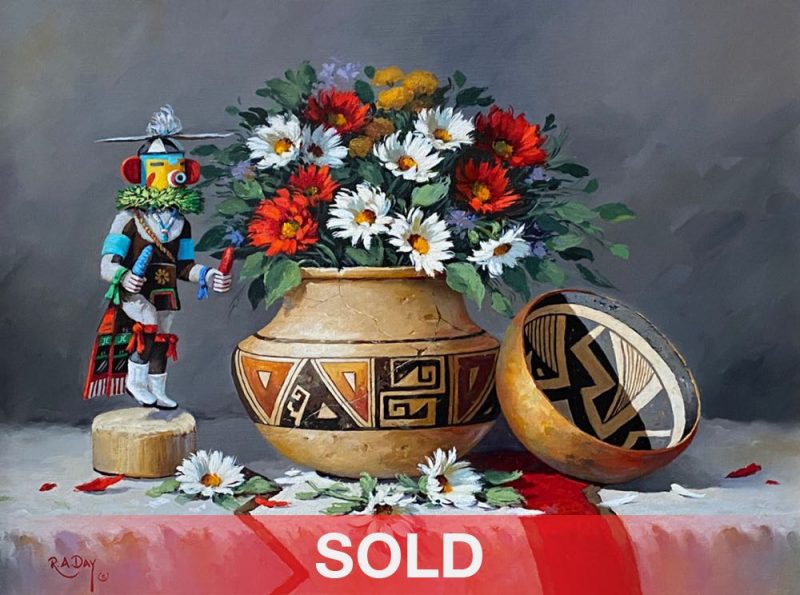 "Native Treasures"
Rose Ann Day
Oil   14″ x 18″
SOLD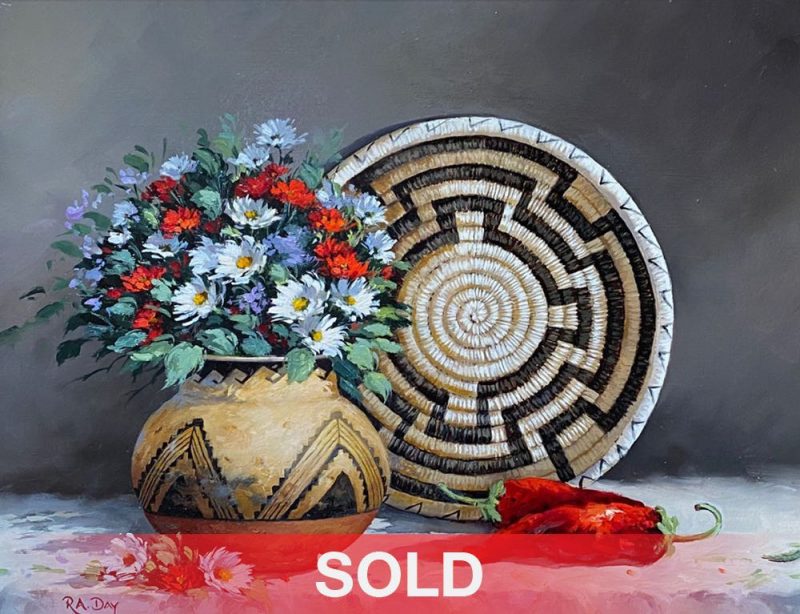 "Southwest Accents"
Rose Ann Day
Oil   11″ x 14″
SOLD
"Autumn Tapestry"
Rose Ann Day
Oil   12″ x 9″
SOLD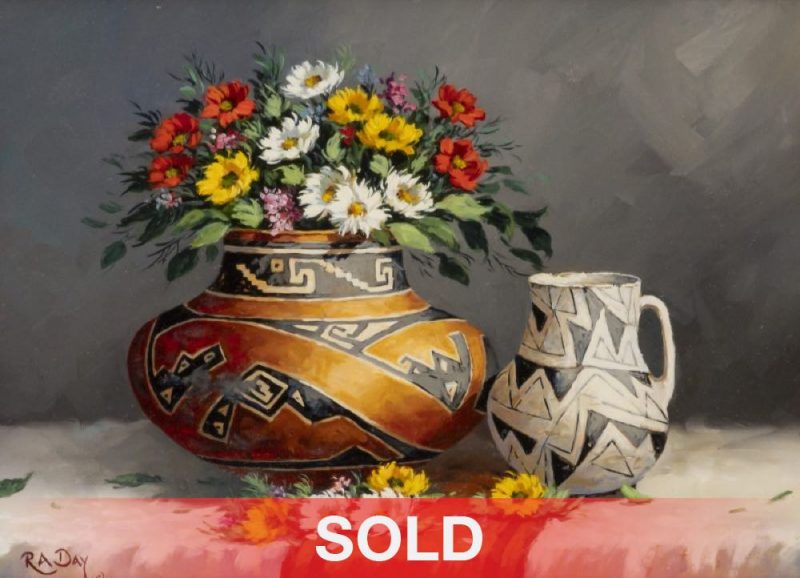 "Native Legends"
Rose Ann Day
Oil   9″ x 12″
SOLD
Do you have Rose Ann Day paintings you need help selling?

CONTACT US.
Don't miss the newest gallery arrivals.
Sign up to receive our no more than once a week bulletins.
Be the first to see the latest fine art as soon as it's available to you!
See it First!
Receive notifications from America's online art gallery when the latest works from top artists are available.