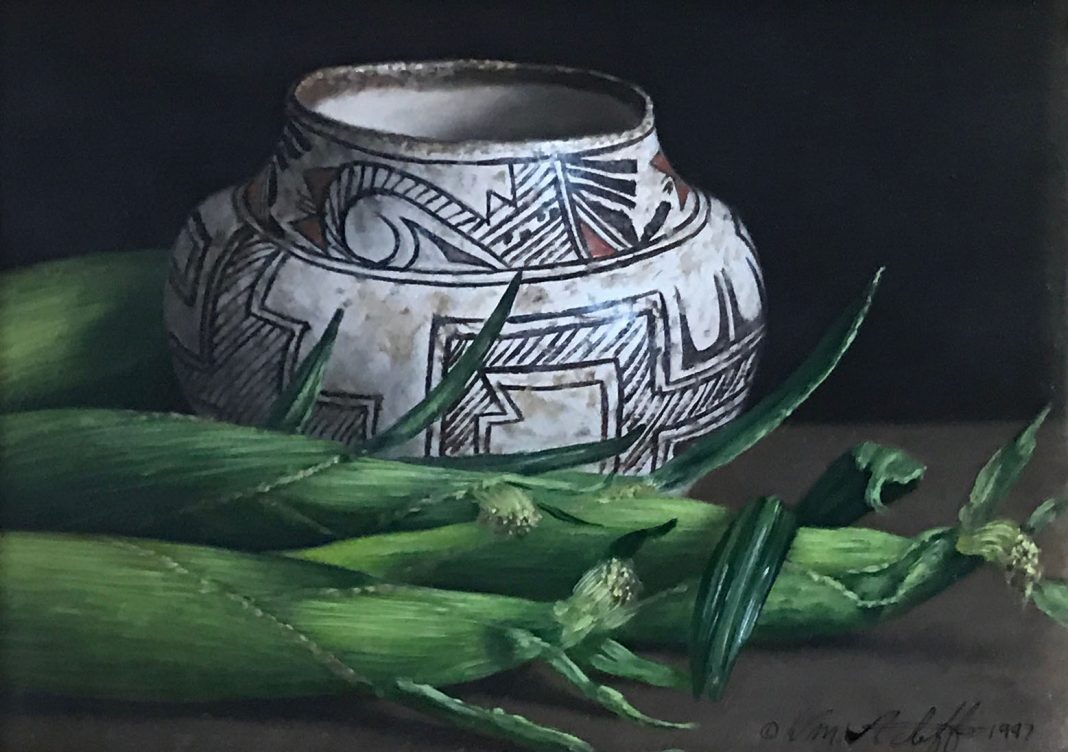 William Acheff biography:
Known for his highly realistic still lifes, often combining objects of the present and the past, William Acheff became a resident in 1973 of Hondo, near Taos, New Mexico where he has his studio in his home.
He was born in Alaska and moved with his family to San Francisco when he was age five. He lived in the Bay Area for twenty years and began painting in 1969 when, working as a barber, he came in contact with Roberto Lupetti, an Italian artist. He took art lessons from him and received much direction including marketing help with gallery representation in northern California.
At first he worked from photographs but changed his technique to working from the objects themselves. He positions his subjects several feet from his easel and paints them in the north light of his studio. In Taos he credits artist Robert Daughters as being very helpful.
Available paintings:
Click on images to enlarge.
"Apples And Pears"
William Acheff
Oil  9″ x 14″
SOLD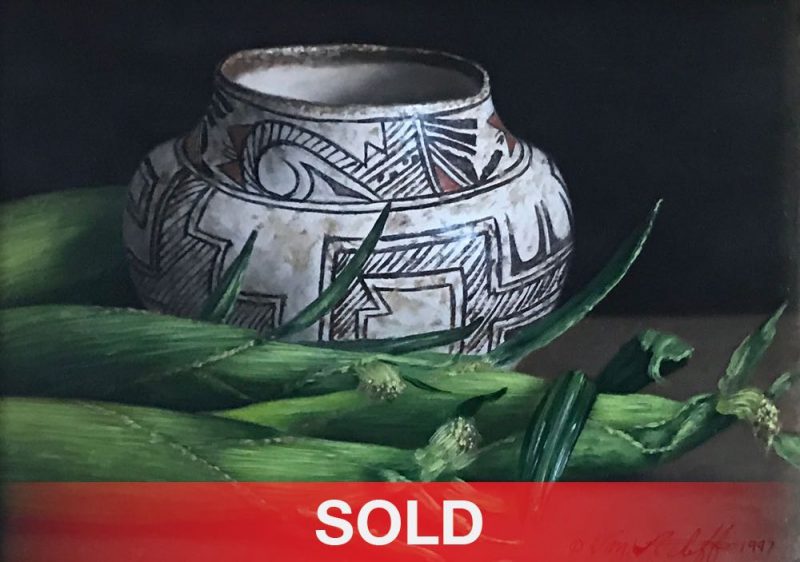 "Still Life"
William Acheff
Oil  5″ x 7″
SOLD
Do you have a William Acheff painting you would like to sell? We have clients interested in adding his artwork to their collections. Call us 800-958-5360 or email us sales@artzline.com.
Don't miss the newest gallery arrivals.
Sign up to receive our no more than once a week bulletins.
Be the first to see the latest fine art as soon as it's available to you!
See it First!
Receive notifications from America's online art gallery when the latest works from top artists are available.