Morgan Weistling's oil painting "Hope" has been chosen to be the cover image of the newly released May/June 2019 issue of Art Of The West magazine. Morgan is the publications featured artist and they have given six pages to his story and many large scale images.  Other artists featured in this issue are Sandy Scott, Brenda Murphy, Jeff Legg, William Alther and D. Eleinne Basa. Tour the studio of Giuliana Aubert with writer Mary Nelson. As always, we point out Bill Frazier's "Law And The Art World" column found at the back of the magazine.  For more information, or to subscribe, visit Art Of The West website.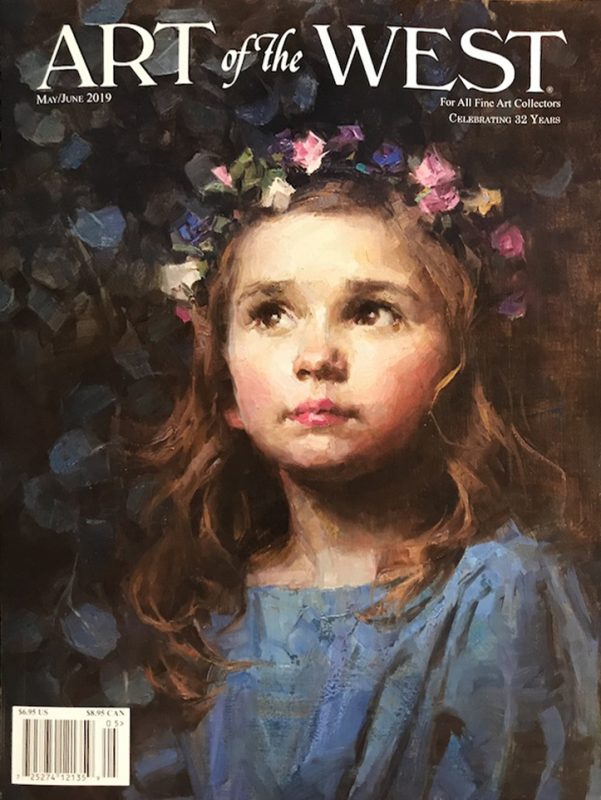 Other Art Of The West stories:
Tim Cox

 featured on August/September 2018 issue.
Martin Grelle

 featured on August/September 2018 issue.
Daniel Gerhartz

 featured on July/August 2018 issue.
Bill Anton

featured on May/June 2018 issue.
Kyle Polzin

featured on March/April 2018 issue.
Don't miss the newest gallery arrivals.
Sign up to receive our no more than once a week bulletins.
Be the first to see the latest fine art as soon as it's available to you!
See it First!
Receive notifications from America's online art gallery when the latest works from top artists are available.